61
« Last post by gumix on May 31, 2016, 01:50:07 pm »
Few things slowed me down, mostly providing hi-scores interface to all platforms.
Hi score data are accessible via
http://ascii-patrol.com/rank.php?rank=1
It is updated and fetched by game using curl or browser by its own XHR requests.
Below is a screen shot.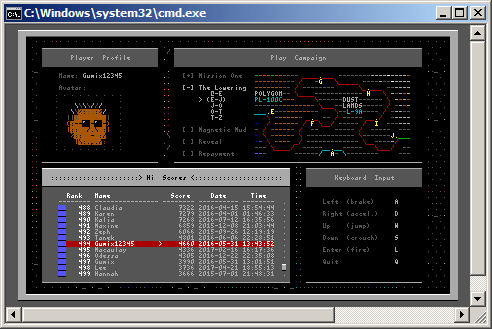 Shot is made just after game over, so if player fits in hi-score table, it is centered and the new entry is highlighted.
Confirmed to work on all platforms.